That's gotta suck!
Some breakups are so bad that all you want to do is pretend like you never met your ex. You scrub their pictures from your social media, delete their texts from your phone, and ask your friends just to not bring them up! Although it's easy enough to do for many people, if your entire life is documented for a reality show, it's not so easy to forget.
Briana DeJesus and Javi Marroquin have called it quits in a somewhat nasty public split, and they probably wish they could wash their hands of the matter. Unfortunately, their relationship has been documented by headlines, social media, and even MTV film crews, so there's really nowhere to hide!
As it turns out, that's not the only thing keeping them from forgetting. Even though they only dated for about four months, they decided to take a serious plunge together and get matching tattoos! Now that they're broken up, fans are absolutely cringing at how they permanently marked their bodies.

Boy, Bye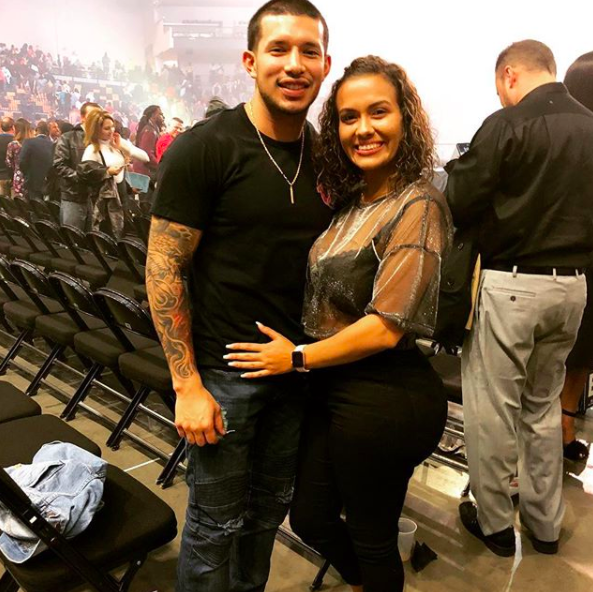 Even though Briana and Javi's breakup was relatively amicable at first, things have gotten uglier between them with every passing day. After Javi and Kailyn discussed Briana on Kail's podcast, Briana made her distaste for both of Lincoln's parents very clear.
Since then, things have only gotten more strained between the two. After Javi jetted off to Miami to support Briana during her extensive cosmetic surgery. When he found out that Briana's first baby daddy Devoin would also be there, Javi booked it quickly, denouncing Briana and her family!
Now, even though they seem to want nothing to do with each other, they still have something permanent in common.
Inked Up
Briana took to Instagram Live to check in with fans, and it wasn't long before Javi came up. That's when she spilled that before their split, Javi and Briana got inked up. Needless to say, fans flipped out immediately.
So what exactly is it that Briana and Javi got inked on their bods?
Apparently this couple tapped into their regal feelings for each other and got matching "King" and "Queen" tattoos. That's not too surprising, considering this was a common trend of their relationship, like when Briana shared this picture of them in matching King and Queen sweaters. She captioned it, "Only a queen can keep a king focused, only a king can attract a queen."
Learning From Mistakes
Considering their split, these tattoos are pretty cringe-worthy according to many fans. "Omg lollol i feel sooooo much second hand embarrassment ???," wrote Reddit user Meow8689. User coyoteopera wrote, "Hahahahahahaha……..The two are just too. f**king. much. I can't deal with how insanely desperate they both are."
But many fans were not surprised, given Javi's tattoo history! After only a few months of dating Kailyn, they got matching tattoos as well! They decided on two infinity symbols to represent that their love would last forever… which, given the state of their current relationship, is pretty uncomfortable.
"I remember her saying on twitter that we just didn't understand their love even though it seemed fast," wrote user Handsunderhips. "Here javi is as a grown a** adult still not learning from his mistakes."