Bye, Bri!
It's not common for the baby daddies of the Teen Mom cast to get a lot of airtime once the primary cast members break up with them. It's easy to see this with people like Nathan Griffith or Corey Simms, who show up less and less on the show as they focus on their own lives. However, it's become clear that Javi Marroquin isn't going anywhere, even though he and Kailyn got divorced years ago. Javi has somehow managed to stir up so much drama, in fact, that he's made more of a splash than some of the girls themselves in recent months!
Javi affirmed his position as resident Drama King when he began dating Kailyn Lowry's co-star, Briana DeJesus. This was one of the biggest twists Teen Mom saw in 2017, as Kailyn, Javi, and Briana became a confusing love triangle.
Well, now this love triangle has extended by another member: Briana's ex and baby daddy Devoin.
When Briana flew out to Miami to get her second mommy makeover, Javi flew out to support her. Apparently he wasn't expecting Devoin to be present, which was enough for him to abandon Briana during her recovery. We thought things were dramatic before, but this situation is just continuing to escalate!
Surprise Guest
Whether it's health-related or cosmetic, surgery comes with a difficult recovery period. Briana DeJesus went under the knife for a second time to alter her body after her second pregnancy, and even though Javi had recently broken up with her, he flew out to Miami to support her in her recovery.
Unfortunately, someone there he wasn't expecting was also there to show Briana love.
Regrets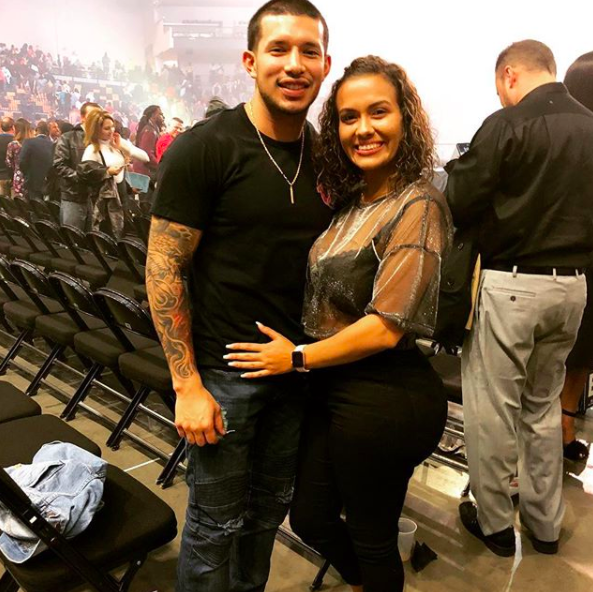 Fans noticed something was up when Javi got on Instagram Live following the surgery. He revealed he was saying at a hotel instead of with Briana, which set off red flags for fans. Then when Briana went on Instagram Live later and revealed that Devoin was staying over, fans understood why Javi left. "Your baby daddy is there!" wrote one fan. "That's why Javi left."
Javi spoke with Radar Online and made it clear that he regrets going at all.
"I should've never went," he told them. "I should've went to L.A. like I was supposed to. We broke up for a reason and yesterday reassured me that. However, he insisted that he "definitely didn't leave because of [Devoin]."
Hazy Story
Devoin sang a different tune. When one fan assessed the situation on Twitter, he confirmed that Javi left because of him. "Briana had no idea [Devoin was] coming," wrote a fan on Twitter. Briana is high out of her mind right now in pain and trying to recover. She doesn't even know Javi left her. For Jav i to act like a little B***H boy right now is so wrong."
Devoin replied and wrote, "[That's] accurate [as f**k] which is kinda scary.. But the last sentence nun my business. Ya digg."
Javi got back on to Twitter to give his own update. "I won't say I was set up but people def knew they were coming and lied," he wrote, seemingly referring to Devoin. "Not about it. Err. Nope. Sorry." He also insisted, "Lololol I didn't run away because of anybody. Removed myself from that mess. My parents worked their a** off to raise me right so I'll be [d**ned] if I stoop down to that level. #peaceoutmiami."