Mrs. Briana Marroquin?!
Teen Mom relationships often give new meaning to moving fast. It can sometimes be difficult to keep up with who's currently dating who because of how often they can change. Although many of the cast members have settled down and committed to a long-term relationship, there are still several who are constantly trying to find "the one."
Among these numbers are Javi Marroquin and Briana DeJesus, both of whom went through a very serious breakup in the past year. Briana discovered that her baby daddy Luis cheated on her throughout her pregnancy, while Javi went through a nasty divorce with his baby mama and familiar face Kailyn Lowry.
Luckily, the two found solace in the arms of one another! In an unexpected twist, Javi and Briana are now one of the most well-known couples in the fanbase, probably because of all of the controversy that follows them. After Briana's sister accidentally let a very important detail slip, there's an entirely new controversy being sparked though.
Among all of the fighting with co-stars, did these two manage to find the time to elope?

New Addition
After spending weeks flirting on social media, Javi Marroquin and Briana DeJesus decided to make their long-distance relationship official. Since then, they've been even more romantic over social media and have made numerous lengthy trips across the country to see one another.
Briana has spent time with Javi's son Lincoln, and Javi has been featured in his fair share of snaps holding Briana's newborn Stella and hanging out with her oldest daughter Nova. It's pretty clear that they're moving fast in their relationship. The two have even discussed the idea of having a baby together during the New Year's Teen Mom wrap party.
Although the couple has joked about the idea of wanting to get married, this new clue makes it seem like they could have fast tracked the decision. In fact, it looks like Briana's sister Brittany may have spilled the beans about Javi and Briana already eloping.
Brother-in-WHAT?!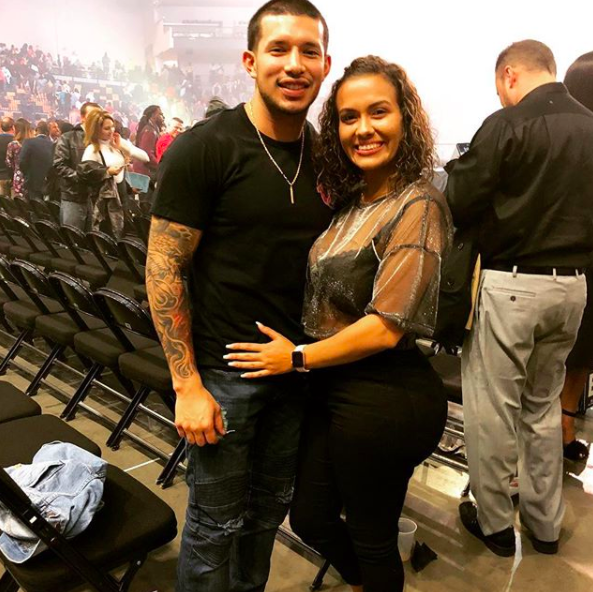 Javi and Briana decided to expand their family with an adorable French Bulldog, which was a contraversial enough decision all on its own. When Brittany tweeted about it, the wording she used seemed to be extremely telling.
"Sooo… my brother in law just got me a dog," she wrote. "Wait until y'all see him."
Every Teen Mom fan did a double take after that one.
Unless Brittany secretly got married herself or the DeJesus girls have a secret sibling, Brittany must be referring to Javi. After all, he's the one who got the dog!
It wasn't long before many fans were asking about the couple's marriage status on Brittany's tweet. "Are they married after 4 ish months?" asked Twitter user @simone_b131. User @naomisellsthat demanded, "Brother in law?? Seriously?? Don't you think you should be encouraging them to take their time and figure out if they are right for each other rather than rushing things?"
"Brother in law? That would mean @_BrianaDejesus got married hahahha And we all know that wont happen," joked @TaraElizabth.
Many also brought up the fact that just a few weeks ago, Brittany went off on a Twitter rant about Javi, calling him a "raggedy a** boyfriend." User @1OO8am wrote, "Weren't you just calling him raggedy? Make up your mind sis."
What do you think about Brittany calling Javi her brother-in-law? Let us know in the comments and SHARE this article!