Too cute!
There comes a point in any couple's relationship that the thought of making a family comes into play. Although not everyone wants to become responsible for little humans, for many people, adopting or having children is an important way to feel fulfilled. It seems that most of the Teen Mom cast members fall into the second category, considering that all but Farrah Abraham have more than one child.
Now, news that Briana DeJesus and Javi Marroquin — one of the most unexpected couples in the Teen Mom franchise — have had that exact discussion is flowing. Looks like they decided to make their family bigger!

Growing Family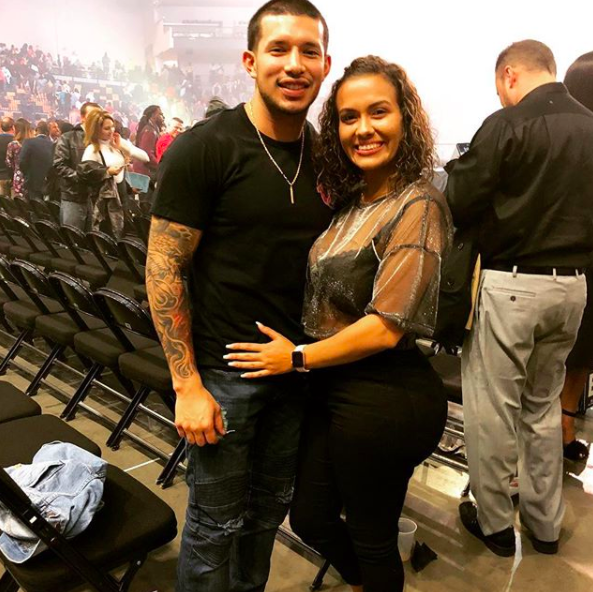 Pretty much no one expected Briana DeJesus and Javi Marroquin to become a couple. Even after they started flirting on social media, no one expected them to start dating, let alone for them to get so serious so quickly.
Nowadays, this couple acts like they've been dating for years. The two profess their love to one another over social media on a regular basis and spend long trips with one another to make their long distance relationship work.
Since then, it's pretty clear that they're not taking it slow like many couples. These two have been hinting at having children together and getting married practically since the first day they started dating. Now, they've announced their decision to make their family bigger!
Adoption
Having a child with another person is a huge commitment, as the Teen Mom cast members have all learned (sometimes the hard way). Even if you break up with your baby daddy, he's going to be part of your life practically forever, since there's an important tether in the form of another human life between you.
Javi Marroquin and Briana DeJesus have both experienced the downside of having children with someone and then breaking up with them. Between Kailyn, Devoin, and Luis, they have their hands full with co-parenting.
Which may be why their decision to bring another life into the mix shocked so many.
Furry Friend
Although, this life may be just the thing Briana and Javi need.
"Yey!!! We are getting a dog," Briana tweeted earlier this week. She then shared a picture of the English bulldog, captioning it, "Meet Bubba." A few days later, she wrote, "I smell like baby wipes and puppy breath lol it's kinda gross."
Aside from the commitment, fans had plenty of things to complain about with this update. One common complaint was that Briana likely bought the purebred dog instead of adopting him from the shelter.
"I highly doubt that's a shelter dog which is upsetting because this is around the time where shelters start seeing a rise in occupants due to people dropping them off after receiving dogs as holiday gifts," wrote Reddit user MidtownSaves. User klg900 chimed in, "Look up tri colored bulldog/lilac…super expensive dog…thousands..like 5 – 6K dog…ugh..these idiots."
Many also pointed out the fact that Javi doesn't have such a great track record with dogs himself. User Jenpoof wrote, "Does Javi have a dog problem? I ask this because when he first met Kail he brought his dogs…idk where they are now, but they also had a hoard of dogs at their house in Delaware. Of course, all fad breeds…."
User IAm_TulipFace pointed out that this is a common occurrence among many of the Teen Mom cast members. They wrote, "these poor animals. the teen moms collect them like playing cards and a couple months later, you don't see them anymore, and if you do, they're in crates just barking while the teen moms pass them by. take care of your kids, THEN get a puppy."
What do you think about Javi and Briana's new adoptee? Let us know in the comments and SHARE this article!