They worked it out!
Briana DeJesus has only been a member of Teen Mom 2 for one season, but she's managed to get caught up in more drama and scandals than some of her longest-running co-stars. From fighting with her second baby daddy Luis to picking fights with some of the established cast members, it was clear out the gates that Briana was going to bring the heat this season. Then, she started dating Kailyn Lowry's ex husband Javi Marroquin, and we all knew that she was likely more than even the producers bargained for.
Briana has since broken up with Javi, adding him to her ever-growing list of enemies. That doesn't mean she's slowed down making headlines, though! Briana has now revealed which of her exes she's dating again, and it's not who anyone expected!

Split Up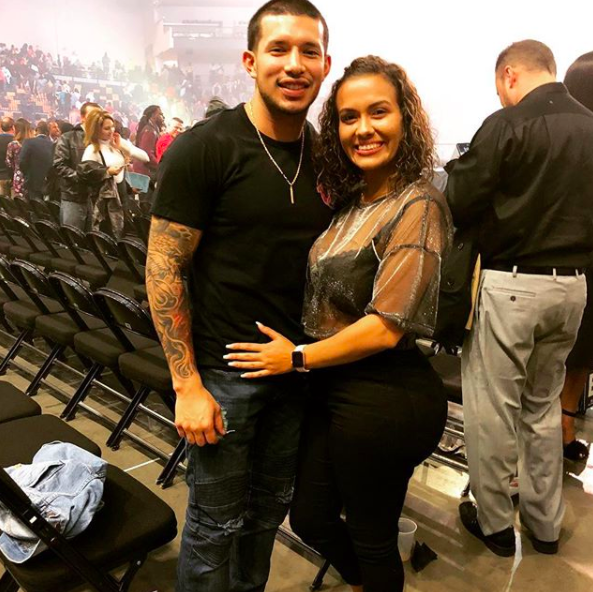 Like many break-up stories, it's hard to know exactly what went down between Javi and Briana that led them to split up. Briana insists that Javi didn't support her recent choice to have cosmetic surgery, although Javi says that it was their differing outlooks for their future that led to the split. Even though many fans expected them to get back together soon, apparently that is off the table as Briana is dating someone new. Actually, in this case, she might be dating someone old! Apparently, the Teen Mom has rekindled things with a different ex.
Moved On
Soon after Javi and Briana split up, Briana admitted to fans that there was a new man in her life. After she revealed that she was living with Devoin again, fans were sure that she had gotten back together with her first baby daddy. Now she's revealing that she has gotten back together with someone — but it's not Devoin!
Fightin' Words
Briana has rekindled her relationship with another ex: her former boyfriend, Dre, who appeared on Teen Mom 2 during Briana's second baby shower. Briana's baby daddy Luis slammed her for inviting her ex to the celebration. Now, Briana and Dre are back together.
The two celebrated their Valentine's day together, with Briana posting a shot of their "spa day" on Snapchat. While she was pampered, she enjoyed some of the white chocolate-covered strawberries her man gave to her! If that wasn't hint enough, Dre confirmed the relationship by tweeting, "Ima make a great step daddy."
That's not the only thing Dre seems determined to be best at. He recently commented on a picture of flowers Javi got for Briana, writing, "I did it better lol."