Creepy!
It goes without saying that there's some serious bad blood between Kailyn Lowry and Briana DeJesus. It's not uncommon for the cast members to get into some fights now and then, but when Briana started dating Kailyn's ex husband Javi Marroquin, it sealed the deal. Even though some fans would prefer if the two girls just got along, it doesn't seem likely that they'll ever be able to patch up what's come between them.
Now that Briana and Javi have broken up, it would be easy to think that some of the tension would drop between the girls, but it's possible that just the opposite has happened. And although both girls would probably like to take the high road, it seems that Briana is still preoccupied with Kailyn… and might even be STALKING her!

Bad Blood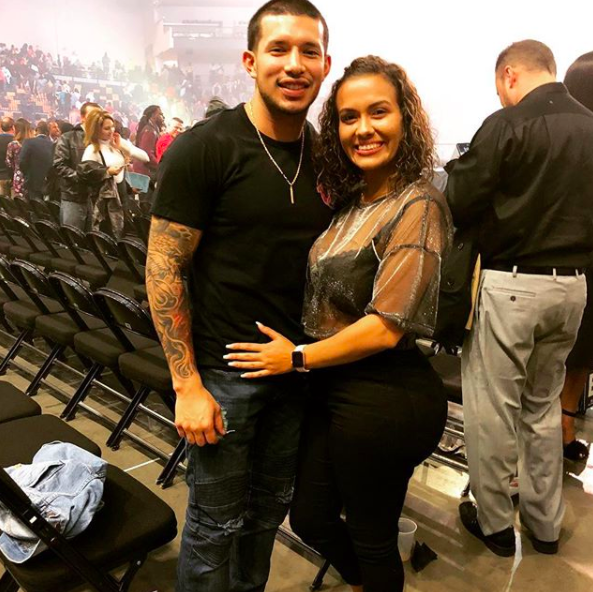 It's no surprise that Briana DeJesus might feel she has a lot to prove. She's the newest member of Teen Mom 2's cast, meaning her following isn't as big as her costars. That may be why she's dived headfirst into a huge amount of drama, picking fights with all of the long-standing cast members (except for her BFF Jenelle, of course)! Now it seems that she's more interested in her co-stars than she wants to let on, and if what Kailyn says is true, she might even be stalking her nemesis.
Briana and Kailyn have more in common now than they did a few weeks ago: their shared ex Javi Marroquin! Maybe that's why Briana seems to be so interested in Kailyn's social media activity…
Watch Out, Kail!
"Watch out kail you got a stalker on your hands She 'likes' your post but don't follow you " wrote Twitter user @AubreeC23. The star retweeted the accusation, simply writing "???."
As it turns out, things between the two might be reaching an all-time low. Kailyn Lowry decided to bring on a unique guest on her podcast, Coffee Convos, which she hosts with fellow reality star Lindsey Chrisley. The reality personalities welcomes Kail's ex-husband, Javi Marroquin onto the show, and things got… interesting!
For the first time, she got very specific about her feud with Briana. Of course, it wasn't long before the topic of conversation was steered to Javi and Briana's recent breakup.
No Forgiveness
Javi expressed that he wished Briana and Kailyn would stop feuding. "I always wanted and hoped that we could be in the same room together," he said. "Briana isn't what she portrays on TV. She's way different. I'm not going to preach about how good of a person she is."
But Kailyn unsurprisingly disagreed. "Telling the mother of your child to 'suck her d**k' and that I'm a 'dumb b***h' doesn't portray her as a good person," she pointed out.
"We don't have to go there," Javi replied. "Regardless, prior to her and I getting together, I wish you guys could've had a conversation. I don't know what my future holds with Briana right now, but if we do get together we can all get along." However, Kailyn didn't seem very open to that idea.
"We will never get along," she raged. "You allowed her to disrespect me to my face, also on camera, also and in text messages. When I said what I had to say in a nice way you defended her and not me. And we raise a son together, and you don't raise a son with her."
She pointed out, "So basically you made it clear that she was allowed to tell me to 'suck [her] d**k,' but I wasn't allowed to say anything about her."
What do you think about Briana's "stalking?" Let us know in the comments and SHARE this article!