Is she on the chopping block?
It's not uncommon for people with celebrity status to mess up now and then. Many stars have shared offensive jokes or beliefs that just don't sit right with fans. However, after getting into hot water and being criticized, many celebrities choose to speak out and apologize for their mistakes. They take the criticism and learn from it in order to improve.
Apparently, that is not the gameplan for Jenelle Evans.
After being blasted for sharing bigoted and judgemental opinions, Jenelle didn't take it in stride. In fact, she didn't even ignore it. It seems that the only thing fans accomplished by pointing out her mistakes is to make her even more outspoken about her views that many find offensive!
Now, Jenelle is coming under fire for her recent update. Is she about to be on MTV's chopping block for this update?

Best Behavior?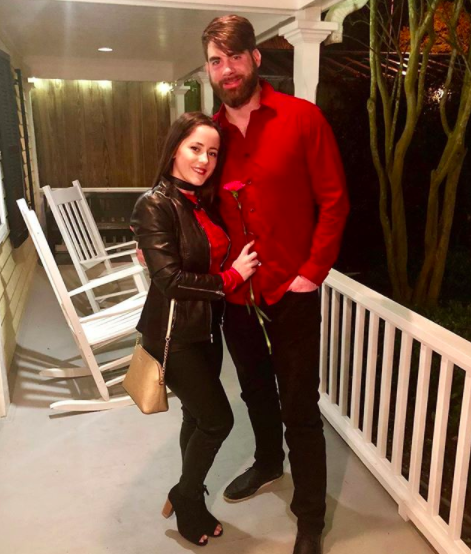 Recently, MTV has made it very clear that they aren't messing around when it comes to their standards. Even though cast members have threatened to quit in the past, MTV managed to hold onto all eight of the original Teen Mom cast members — until this year.
Farrah Abraham was given the axe after she refused to stop performing in the adult entertainment industry, and was also rude and impossible to work with on set. Soon after, Jenelle Evans' own husband David Eason was fired after he went on a homophobic rant on Twitter.
You would think that MTV's recent actions would make the cast members stay on their toes, right? Well, apparently Jenelle didn't get the memo.
Controversial Update
Jenelle recently came under fire from fans after insulting a transgender viewer with transphobic language. Now, she and David are upping the ante.
David Eason recently shared a video on Facebook with the title "Transgenderism is not biology." The caption reads, "Ben Shapiro responds to a University of Minnesota student concerned about the dangers of changing medical records on the basis of transgender identity." In the video, Shapiro discusses the implications of trans individuals being able to list their gender identity on medical paperwork. He also refers to gender dysphoria as being a mental disorder.
"You need Jesus"
When one viewer commented on David's share saying "Only conservatives care so passionately about what someone is doing to their own body," David responded, "You need Jesus." The viewer replied "I'd prefer to not be brainwashed, and instead think for myself," and David shot back, "You mean scrambled eggs for brains is what you want."