Could this cost Jenelle her job?
After MTV gave Farrah Abraham the axe, it became clear that they're not messing around. When they disagreed with Farrah's lifestyle and behavior, they decided that she was off the show. When they fired Jenelle's husband David a few months later, it was even more clear that MTV would fire anyone who didn't comply with their regulations. Now it seems that Jenelle herself may be next on the chopping block.
Many believe that Jenelle may be fired before next season of Teen Mom 2 finished filming. But, being Jenelle, she's not going down without a fight. Jenelle has lawyered up and she's setting forth some rigid demands while she faces off with the network — including begging them to re-hire David!

Blindsided
Jenelle Evans and David Eason were likely blindsided when David Eason was fired after his homophobic rant. After that, Jenelle made the decision to pull her daughter Ensley and son Kaiser off of the show. Clearly things aren't in a good place between the Easons and MTV, and the network held off filming Jenelle for a month while they decide whether or not to fire her. But Jenelle isn't holding back with her demands for the network.
"Jenelle hired an entertainment lawyer to negotiate with MTV," a source dished to Radar Online. "But the network wasn't giving in to any of her demands."
Cha-Ching!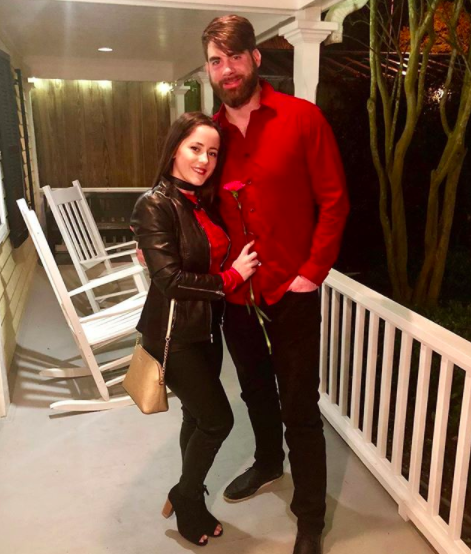 For starters, Jenelle wanted MTV to pay up every time they filmed on her property. According to Radar, Jenelle expected a "hefty fee" every time the camera crew came out to "The Land."
"MTV shot that down," the insider told Radar.
Baby Come Back!
On top of this, Jenelle apparently begged MTV to re-hire David despite his bigoted tirade, but MTV shut down that request as well.
"No one wanted to film on Jenelle's property because they were all disgusted by David. And all of the guns are unacceptable too, people are afraid of what David could do." They added, "MTV was not going to pay Jenelle extra to film."
Unfortunately for Jenelle, she doesn't have much leverage, since her own employment status is still up in the air. "MTV still hasn't given Jenelle a date for when or even if filming would start with her again," the source revealed. "She could still be fired from the show."