Amber's Taking Heat
By now, everyone knows that Amber Portwood has officially found a new man. She's been spotted out and about cozying up with her new bae, Andrew Glennon, and she's even debuted him on her social media. Even though Amber's fans are over the moon for her, it should go without saying that not everyone is as happy for her. With any new change is going to come a fair share of hate, and for Amber, that hate is coming from all directions.
She's been getting a lot of criticism on social media for moving on, but now it's coming from someone who knows her even better: her ex, Gary Shirley. Even though he's been off of the map for a while now, he spoke up and shared his opinions on Amber's new relationship. Spoiler: he isn't on board.
Gary's Take
Amber Portwood hasn't shied away from admitting that she has a new man. Even though she kept it under wraps for a while, it didn't take her long to start screaming it from the rooftops! She even posted a picture of Andrew on Instagram and has given interviews in which she reveals details about how they met.
The couple made their public debut at the 2017 VMAs in Inglewood, California — and we have to admit that they rocked the red carpet together. Not to mention, they looked like a well suited and perhaps more age-appropriate match.
However, Amber and Andrew weren't the only celebrities of Teen Mom fame who attended the VMAs. Her ex, Gary, was also in attendance, and it wasn't long before he gave his own two cents about Amber's new relationship.
In an interview with Us Weekly, Gary said he was still learning about Andrew. "I don't know enough of [Andrew] yet, and obviously with everything with Matt, I don't just take it as people tell me… I have to learn myself, so I don't know yet."
It doesn't seem that Gary has issues with Andrew specifically, but he takes issue with how quickly Amber started seeing him after she broke up with Matt. "So far it's good I think," he told Us, adding, "I think she should have waited a little bit and really felt it out, but that's OK."
As for Amber, it looks like she approves of Gary's relationship with his wife Kristina. Gary told Us"Amber approves, obviously… She always tells [Kristina] that she kind of picks up where [Amber] lacks."
As for Amber's opinion, her recent tweet summed up her opinion well: "There's nothing wrong with dating over 3 months after breaking up with someone..crazy how people judge and are so quick to talk sh*t? #FYou."
Taking It Slow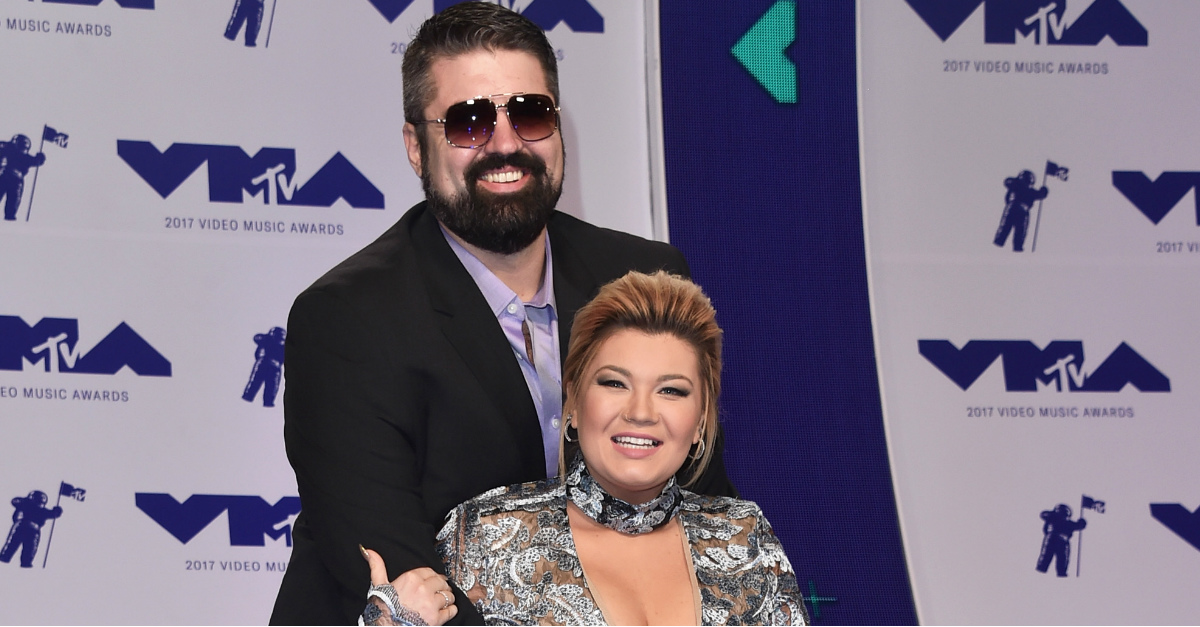 She also spoke with Us, saying, "We're going slow and we're just trying to be smart about everything, which is good to find somebody on your level like that. I think we just kind of fell into this groove of really enjoying life with each other for a while, so it's kind of fun and it's kind of serious in a way as well, but we're trying not to put too much pressure on a relationship."
As for fans who are inevitably wondering when Andrew will make his screen debut, Amber also addressed that in her interview. "Andrew will be on Teen Mom OG! Yes!" she told Us. "We've only filmed one time. I think the reason why we are where we're at right now is because we both have kind of let it flow and then it became more serious and then we became committed."
Read more about this update here and here.
What do you think about Gary's judgement? Let us know in the comments and SHARE this article!