Yikes...
It's not easy being a reality television star, even if it does come with a huge paycheck. There are obvious perks to the gig, but there are also some difficulties. For starters, your business immediately becomes thousands of viewers' businesses. Sometimes, a simple update or share can seem harmless until it gets into fans' hands!
But did Jenelle Evans really go too far with this overshare? It's true that she's a mother of three, but have her wild child days not ended? Fans are freaking out after her husband shared this NSFW snap along with some pretty adult comments!

Will She, Won't She?
Right now, Jenelle Evans has every reason to want a vacation. She's been feuding it out with the big shots over at MTV ever since they decided to fire her husband, David Eason, after his homophobic comments. Since then, she's been holding out to get what she wants from the network, including begging them to re-hire her husband!
"Jenelle really didn't want to film again, because she wanted David to be on camera with her. So she hired a lawyer but the network refused to give in to her demands," an insider informed Radar Online. "She finally came to an agreement with MTV, but no one is certain that she will actually film."
Baby Come Back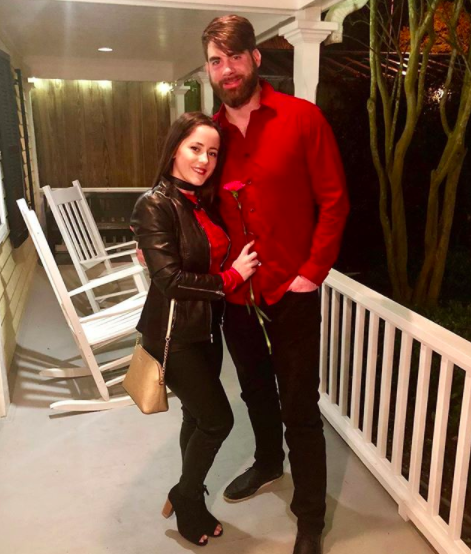 The source revealed that Barbara and Jace will certainly be filming, but Jenelle may be a no-show of her own accord.
"Jenelle is being so stubborn, and no one is sure she will show up," the source said. "There is so much money on the line, but Jenelle makes really dumb decisions since getting together with David. MTV is worried she won't let them film after all."
Clearly, Jenelle has a lot to be ruffled up about, but she's taken some time to relax with her family. She's been sharing loads of snaps from a family vacation that she went on with her husband and all of their children. From pictures of them relaxing and hanging out to fishing and camping, it seems like a great time. Everything looked great until David shared this one shot of Jenelle.
TMI…
"She likes to play with my toys and I love it," David captioned this shot of Jenelle sitting on the side of a boat, adding a peach emoji. It didn't take long before fans started to share how uncomfortable this update made them.
"This grosses me out mostly because in her posts she's busy having a wholesome mother/son moment with Jace while he fishes," wrote reddit user YOLOtattoo. "I keep scrolling and here's Swampenstein posting 'sexy' pictures of her hanging by his trolling motor."
This is far from the only controversial social media update that Jenelle has shared recently. Even though her feud with MTV started when Jenelle shared a gun photoshoot, she's standing by what she believes in, even if it's unpopular.