Fans think it was in poor taste!
On Feb. 14, national news broke that one of the deadliest U.S. mass shootings in years had taken place in a Florida high school, where 17 were killed and many more were injured. The U.S. has been devastated by this event, and many have been treading lightly around the heartbreaking subject.
Unfortunately for Jenelle Evans, she has found herself caught up in an unexpected controversy due to her social media activity that took place around the time of the shooting. While Jenelle's original activity may have been poorly timed or simply in poor taste, her response to complaints has upset fans even more.

Valentine's Day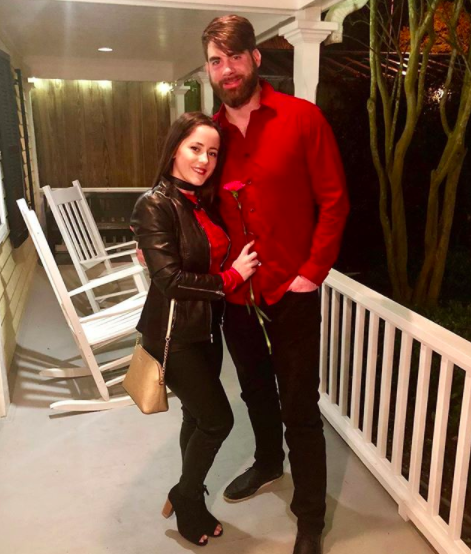 Like many of the Teen Mom cast, Jenelle Evans decided to take to social media to share what she and her husband David Eason were doing to celebrate Valentine's Day. The couple got dolled up for their night of celebration and posed for a sweet picture. She captioned this shot, "#HappyValentinesDay I can't beleive this is our 3rd time celebrating this together. Tonight was perfect! #ForeverAndAlways."
Many fans showered the post with love and admiration. However, not too many did the same for the picture David posted. The Teen dad had fans pretty upset.
Poor Taste
In this picture on David's Instagram, Jenelle poses with a large gun. "My babes a bad a** babe! Happy Valentine's day! #targetpractice #valentinesday," he captioned the post.
While this picture may have gone unnoticed were it not for the circumstances, gun control has been a topic of much discussion after the deadly shooting in Florida on Feb. 14. As a result, many fans found this picture to be in very poor taste.
"17 kids were murdered at School today," wrote Reddit user TMDoubleStandards. "F*ck her." User 10_second_girl chimed in, "Very appropriate, given what happened today. That's Jenelle for ya."
"Bad Timing"
Jenelle began receiving numerous comments from upset fans across social media, so she took to Twitter to address them. However, her response only upset fans more. "Bad timing," she wrote, punctuated with a face palm and eyerolling emoji.
"Bad timing is right as you roll your eyes," wrote Twitter user @christina8100. "What if your child was in that school? I'm sure you would not be rolling your eyes." User Samanth10382751 wrote, "An apology to follow would be good. Or sympathy tweet to families idk if you have."