Is this bad for Cate?
Mental health is a tricky topic for anyone, but experiencing it while balancing the lifestyle of a reality television star is an entirely different beast. If there was any question about how difficult this intersection can sometimes be, Catelynn Lowell and Tyler Baltierra have proven that it can be one of the hardest things in anyone's life. In fact, for this couple, it has even been life threatening in the past.
Catelynn has never been one to back down from a fight, so it's no surprise that she's not letting her mental illness get in the way of her realty career. However, some fans think she may be pushing a little bit too much, and that her choice could lead to some disasters down the road.

A Bad Place
Some people find it necessary to push mental illness to the side and try to overcome it. For Catelynn Lowell, years of doing that had put her in a difficult position. After admitting to havinv suicidal thoughts to her millions of viewers, Catelynn jetted off to a treatment center in order to put her recovery first.
On top of being controversial, Catelynn's choice wasn't easy for those who are closest to her. Tyler Baltierra has aired his heartbreaking meltdowns as he raises his daughter without his wife. Luckily for this long-standing couple, treatment isn't permanent, and it's only a matter of time before Catelynn returns to her family. Now it's clear that Catelynn also wants to return to her fans as well.
A Lot on Her Plate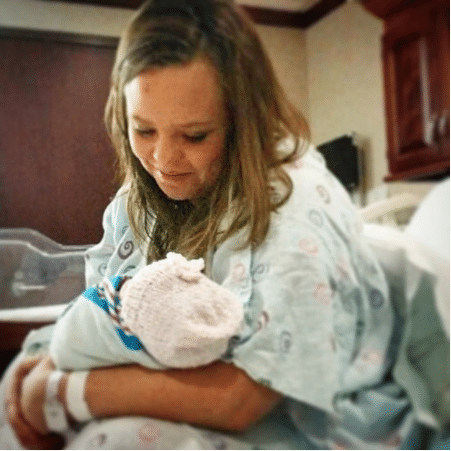 "Catelynn's treatment team has given her permission for her to travel to New York City for the Teen Mom reunion to be filmed in New York City on March 3 and March 4," a source told Us Magazine.
This revelation comes merely days after Catelynn announced she would be returning home from treatment. "Cannot wait to see my family soon!!!" she tweeted, tagging Tyler in the post.
It's clear that Catelynn is ready to dive back into her stardom, but considering her mental health and her recent heartbreaking miscarriage, it has many fans alarmed for her current state.
Pushing Limits
Most fans were concerned that Catelynn was returning to an environment that may not have been healthy for her in the first place. "Even if the doctors think it's ok, I can't imagine that being a very healthy or productive thing to go and do," wrote Reddit user TieDyeRehabHoodie. User neitherfreer agreed, "Her doctors are quacks… she needs a real therapist. That place obviously isn't helping her if she has to keep going back every few weeks."
Others were happy to share positivity with Catelynn regardless of what her decisions were.