Is Javi-Ana Real?!
A year ago at this time, the thought of Javi Marroquin and Briana DeJesus becoming a couple was strange to say the least. Now, oddly enough, it may actually be in their future… or even present?
Briana and Javi have been cozying up to one another for some time now, but spending time together doesn't necessarily mean that they're a couple. That said, the way they've been acting on social media lately makes it seem like they very well might be.
But is this recent update enough to confirm that Javi and Briana are, in fact, dating? Fans are dying to know what's really going on!
Flirts Forever!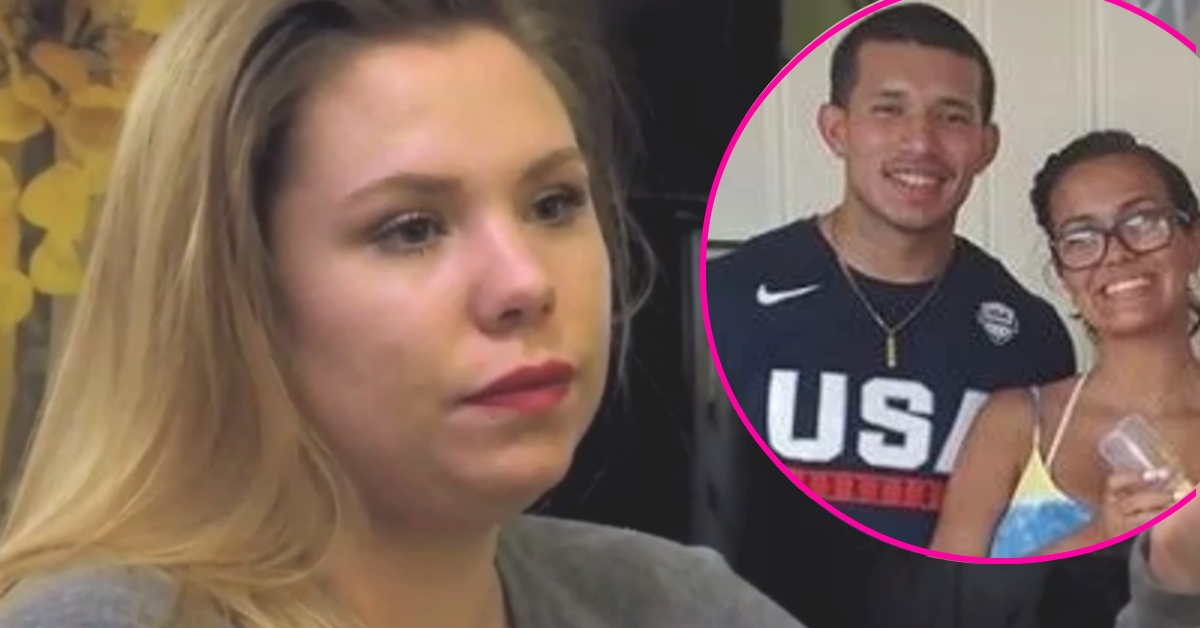 There have been rumors of the so-called "Javi-Ana" becoming official for a while now, but they've both denied that there is anything real going on. That said, Javi and Briana have done some serious flirting on social media recently. They've even been spending time together this past week in Disney World with their children!
They've also both told different outlets that they'd be "open" to dating one another. Javi told Radar that "[he] would be open to dating Briana." He continued, "She's a really cool girl. Her whole family is awesome. She's really beautiful. We text back and forth. We'll see what happens."
Then, Briana revealed that she seemed to think that their relationship might progress while they're in Disney World. "Right now we're just friends," she told OK Magazine. "He's coming down to Orlando in a few days so we can all hang out. I don't really know his true intentions. If something were to happen later down the line so be it. I'm down for whatever."
Things got even closer to official when Javi's ex-wife Kailyn Lowry weighed in on them! After learning that Javi and Briana would be together in Disney World, she told Radar that she's "minding [her] business," but added "[i]f Lincoln and Isaac are having a good time then I am going to be happy for them. I don't think she needs my permission or anything."
Her only stipulation? That Javi and Briana don't hook up in front of her sons!
"It's not necessarily them hanging out," she said "It's just [that] I would like to know if they were in the same room, if my kids were sleeping in the same room as them, I would just like to know that."
Not Convinced!
Now, it looks like Kailyn may have had reason to be concerned. A recent conversation between Javi and Briana that took place over Twitter has fans thinking that they may have formally started dating.
In a brief conversation, Briana writes, "Where bae at?" Javi responds, "Crazy busy at work. Call you after on my way to the gym," with a muscle flexing emoji." Briana responds, "Ok." If you're buzzing with questions about what's going on between these two, don't worry ― fans on Reddit had a lot to say on the subject.
"'I could just text him but I'd rather subtle-brag to thousands of people lol,'" wrote user keatonpotat0es after a string of eye-rolling emojis. "EXACTLY," agreed user mercedesmccarthy. "It truly wouldn't surprise me if they are just trying to get a spin off. It just seems so staged."
Others took aim at Javi, with happybuttzz writing "I GO TO WORK AND ALSO THE GYM IM A SUPER PRODUCTIVE ADULT HUMAN – javi," and pocoyo17 writing "Give Javi a glass of water because he is thirsty!"
Then again, many fans were all for Javi-Ana. User bambinaxo wrote, "Omg I'm sorry you guys but I am HERE for this. I want them to date so badly. Do you know how entertaining that would be?! And if they had a baby. I can't. The trashy tv loving part of me is all about this."
Check out more about Javi and Briana's Disney World getaway here.
Do YOU think that Javi and Briana are dating? Let us know in the comments and SHARE this article!