They found someone new!
Relationships come and go, even when it comes to the Teen Mom cast members. Fans are often excited when one of the cast finds what seems to be a perfect match, only to watch them split a few months later. Apparently, reality stars have just as much difficulty dating as the rest of us! Add in the fact that their relationships are all publicized, and the difficulties may be even worse.
Even though being single seems to be what's in the cards for many of the Teen Mom star, this cast member has just revealed a new relationship. Maybe this one will last!

Unlucky in Love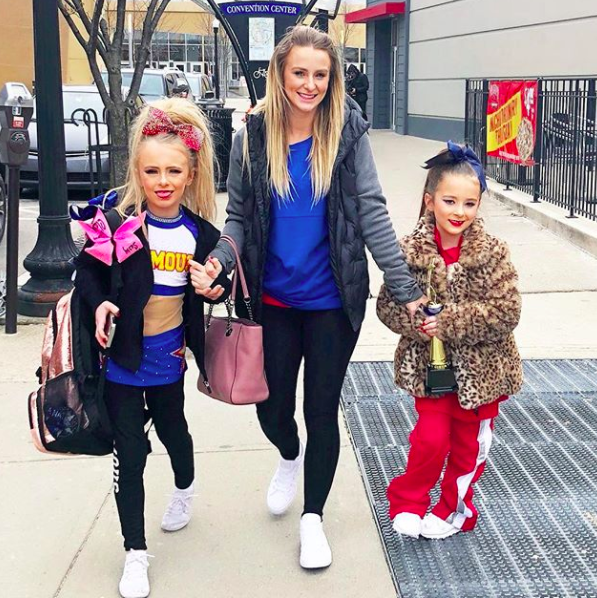 All of the Teen Mom cast members have had some major love live problems, but Leah Messer might just take the cake. At the age of 25, she already has two divorces under her belt along with numerous other relationships and multiple cheating scandals! Right now, Leah is living the single life and focusing on her three adorable children, Ali, Aleeah, and Addie… but someone very close to her has apparently moved on.
New Girl
"Another great weekend. #moviedates #dinnerdates," Jeremy Calvert's new girl captioned this series of pictures on Facebook. In one picture he sits in a movie theatre, and in another he looks at a menu. In two more, he appears to be in bed with his new girl! After one fan shared this update on reddit it seems impossible to deny that Jeremy has moved on to a new lady friend.
Even though this seems like a healthy start to a new relationship, there's one problem that popped into the minds of many fans: what about Leah?
Hooking Up
Although Leah and Jeremy never officially got back together, Leah recently confirmed that she and Jeremy were still hooking up. She spilled all of the details when she starred on Kailyn Lowry's podcast, Coffee Convos.
"[We filmed about] us being like 'We should just get back together' and about us hooking up," she revealed on the show. She even shared that they were recently considering getting back together!
"I guess at first maybe I considered [getting back together with Jeremy]," Leah revealed. "Like, 'If we are getting along this great, why not try it again for Addie's sake?' But at the end of the day we weren't happy. We didn't do well together, but we do great as friends."