Simon decided to equate Kailyn to a sea creature
Simon Saran isn't as involved with the Teen Mom franchise as the women whose stories are being showcased on it, but that doesn't mean he's going to stay quietly on the sidelines all the time. Simon has proven himself to be unreliable, yet he's also an instigator of drama. He's been keeping Farrah at arm's length for years; he absolutely refused to become engaged to her when she even bought her own ring hoping he would finally agree to marriage.
He also goes in on pretty much everyone else that appears on the shows, insulting their businesses, their lifestyles, their looks, and anything else he can attack. This time, he's going in on Kailyn Lowry, but she wasn't about to sit back and be insulted by him.
The Villains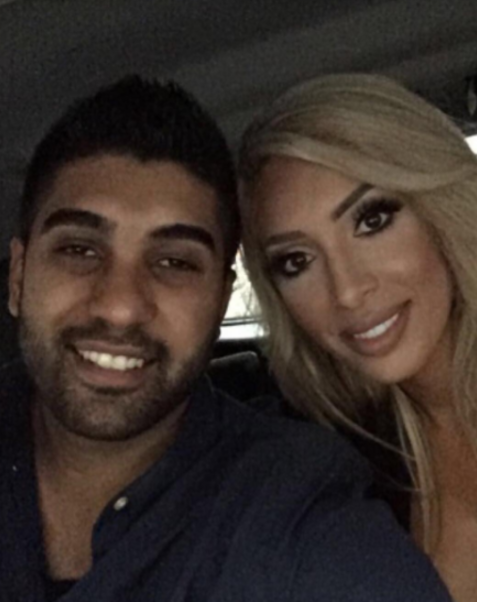 Most people don't like be seen as the villainous character in the cast, but Farrah Abraham and her maybe-boyfriend Simon Saran relish it, and they reaffirm their positions constantly.
For example, in 2016 when the cast of Teen Mom OG appeared at a group taping in L.A., Dr. Drew Pinsky asked Farrah why Simon said that Matt Baier looked like a pedophile. Farrah answered that he probably does, which enraged Amber Portwood to the point of violently confronting them.
Throwing Shade
Farrah and Simon are currently on the warpath for Kailyn Lowry who is very pregnant and weeks away from giving birth.
While at the MTV Video & TV Awards, Farrah stated that Kailyn needed to "stop getting knocked up by randoms."
Kail let that one go, but when Simon started in on her for no reason on May 11, she thought it was time to fire back.
An Innocent Tweet
Simon took to Twitter to promote Farrah's "Mom Boss" shirts; he mentioned that the proceeds would be going to a good cause. But those Twitter Trolls started in on him about totally unrelated things, and somehow it made its way back to Kailyn…
He just can't leave anyone alone, then he blames it on them