They lost a daughter
Considering how much Maci Bookout has been through even since the beginning of Teen Mom, it's incredible how much strength and determination she's exhibited in every season of the show. Maci has become a favorite among fans who look up to her for her patience, ability to stay level-headed, and her unwavering dedication to her children. That may be why fans were completely blindsided when she revealed a heartbreaking secret that she's kept in her past.
First and foremost, Maci prides herself as a mother. She currently has three children, Bentley, Jayde, and Maverick, and all of the choices she makes in her life come back to them. However, not many people knew that Maci had another pregnancy until very recently. In this heartbreaking update, she shares the secret about the child that she lost to a miscarriage.

Forgetting Something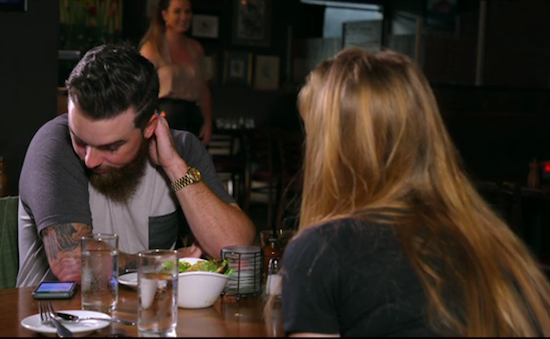 Although Maci's fans respect her for her determination, dedication to her business, and no-nonsense attitude, one of the reasons that Maci is so popular is because of her dedication to her children. After having her first son Bentley with Ryan Edwards, Maci went on to have Jayde and Maverick with her second baby daddy and current husband Taylor McKinney. Although she has since insisted that she doesn't see any more pregnancies in her future, it's now coming out that she had one more pregnancy that wasn't televised.
In this preview for an upcoming episode of Teen Mom, Maci and Taylor put it all on the table when they discuss the idea of having another child — which Maci clearly doesn't want. "We are not having another baby!" she says. "You really want another child?"
It seems the McKinneys don't see eye-to-eye on the subject. "I love kids," Taylor admits. "I wouldn't be mad about it."
However, Maci sticks to her guns. Over the years, she's revealed numerous times that she sees more children in her future, but that she would prefer to adopt a child instead of having one biologically. She tells Taylor, "I would want to adopt a child," and Taylor agrees, "We could do that, too."
"What kind of timeline were you thinking about for adoption?" he asks his wife.
Maci reveals, "A year, two years… But we both agreed that when we adopt, we do not want to adopt a baby. We want to adopt a child." They agree that they would want a child between four and six years old.
"If you still want another baby, then I'll do it — but I still want to adopt, too. And if that's really what you want naturally, I want to do it now," Maci reveals.
Taylor says, "If we want it to happen, it's going to happen like now," with a snap of his fingers. But Maci says vaguely, "You're forgetting something… think about it."
Dandelion
The mood shifts almost immediately and both members of the couple begin to look upset. "Yeah," Maci says, as it's clear they're on the same page. Taylor leaves for the bathroom, seemingly too upset to talk at the moment. While he's gone, Maci reveals to a producer what the couple is so upset about.
"I had a miscarriage," she reveals. She adds, "Her name's Dandy. Dandelion!"
Taylor tells Maci that he doesn't want to talk about it, but Maci pushes, "I think it's important for people that are watching that we talk about it."
Then Taylor reveals that the couple hasn't even shared the news with their family. "I'd like to talk to our parents about it first," he says, leaving Maci to ask, "Are you mad?"
Watch the full video below.
Tense Moment
What was your reaction to hearing this miscarriage news? Let us know in the comments and SHARE this article!