Will they do this new gig?
No matter how much money a household makes, it can be financially devastating for one member of the family to lose their income. This can often put families in an extremely difficult place for months or even years before they get back on their feet. Even though the Teen Mom cast members make some pretty serious dough for their MTV stardom, their big families and sprawling properties also mean sizable expenses.
After getting canned from MTV, David Eason is going to have a much trickier time helping to provide for his large family. Is that why Jenelle and David may be considering starring on another TV show?
Money Troubles
As the Teen Mom cast members get more and more famous, it's not uncommon for them to make other television appearances. From starring on shows that are meant to patch up their relationships to Maci Bookout's recent stint stripping down to her birthday suit for TV, the stars have run the gamut of other television opportunities. And it's not hard to see why they've taken so many gigs: for the money. Now, it looks like Jenelle may be backed into a corner financially, forcing her to go down a similar path.
After her husband was fired for his shocking homophobic rant, Jenelle's household lost half of their income. Maybe now they're considering a way to get it back.
Sizable Offers
According to The Ashley's Reality Roundup, one show in particular want Jenelle and David: Marriage Boot Camp, a show focused on fixing rocky relationships. Surprisingly, though, the Easons are playing hard to get.
"WE has been hardcore negotiating with them for the last few weeks, but Jenelle and David have already turned down three offers," a source informed The Ashley. "They keep saying no but WE keeps offering them more money." They added that "The network is really pushing the casting directors to get them."
No way!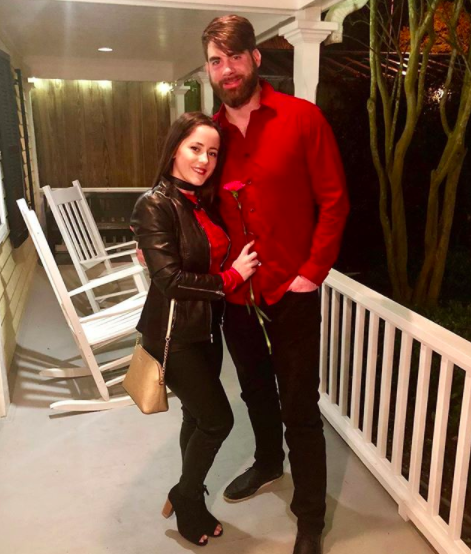 According to The Ashley, the two would make about $50,000 for the ten-day filming process. Even though it's a sizable chunk of change, fans have some pretty solid theories why Jenelle and David just aren't interested.
"I'm actually not surprised that they wouldn't. David is very against putting any of their business out there that isn't picture perfect," wrote reddit user ObscureSongLyric. User bleachbabe03 joked, "I don't see why they would want them on the show. Jenelle and David have the most perfect relationship ever dude."
User misspriss91 agreed, writing, "I think it's mostly due to him. I don't see her turning that money down herself. Come on! This is the girl that peddles whatever teas, makeups and whatever bs on her Instagram. Either it's a control thing or he just doesnt want the world to see how effed up he is."