Breaking News!
Are you tired of hearing about all of the Teen Mom 2 drama? How many times can we here Barbara and Jenelle argue over Jace? We get it, Kailyn and Javi don't get along, and Cole Deboer is perfect. Is there nothing new?
If that's how you feel, then you're in luck! It looks like MTV will be adding a third girl to the cast of Teen Mom 2. Can you guess who it is? Here's a hint, she already has beef with her cast mates. Another hint, she will be the Farrah equivalent of Teen Mom 2.
Surprise!
In case you couldn't figure out the mystery girl from our hints, it's Briana DeJesus.
According to The Ashley's Reality Roundup, MTV has been trying to conceal the fact that they've been filming scenes with Briana. People thought that maybe it was just a "catch-up" with the Teen Mom 3 cast, but The Ashley's says that they, "can assure you that's not the case."
Drama is brewing!
The drama is already brewing.
Apparently, the cast and crew aren't happy about the addition. According to a close source, the crew is not in the mood to fly down to Orlando to film Briana's scenes. They've already got extremely busy schedules with Kailyn, Jenelle, Chelsea and Leah.
Honestly, she could probably just take Leah's place on the show. She hardly gives us any juicy drama to be excited about.
Splitting Screen Time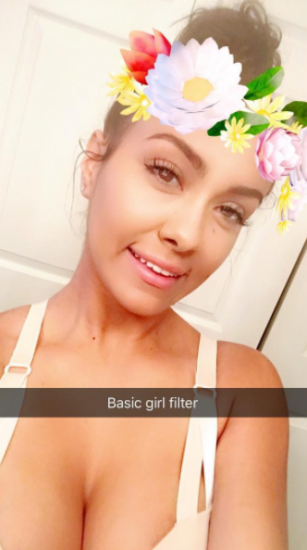 Some thought that she would be replacing Chelsea Houska on the show. However, it seems that is not the case. The original four girls will have to decrease their screen time now that Briana is on board.
I don't know if the girls will be mad or happy about this. They seem to hate filming sometimes. Jenelle just stormed off the set of the reunion filming, and Chelsea had to leave because she was sick. Maybe they'll enjoy having more free time. Then again, some of the girls already know and hate Briana.
Who's the new girl?