Are they right to be upset?
Every parent has their own unique way of raising their children, and the truth is, not everyone is going to agree with every mother's parenting style. It's perfectly normal for some women to go their own way when it comes to raising their kids, and some of their choices are bound to be unpopular. Leah Messer isn't like most mothers, though. Instead of simply having friends, families, and nosy neighbors keeping track of how she's raising her kids, she has millions of Teen Mom viewers all across the world.
She may not have expected fans to be so upset with this recent parenting choice, but it looks like she's opened a can of worms she simply won't be able to close. When it comes to how to raise little girls, many fans apparently think that Leah is doing it all wrong.
Leah's Choice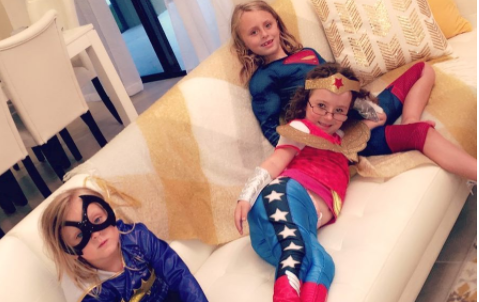 It's pretty safe to say that none of the Teen Mom cast members knew the first thing about raising children when they first became parents as teenagers, but they've had a lot of time to learn the ropes since. Nowadays, they have their act together significantly more than they used to, and viewers have gotten the chance to watch them grow in their motherhood over the years. Unfortunately, that doesn't mean they're never going to make any mistakes or controversial decisions.
Even though Leah Messer has the eyes of millions of viewers on her with every step she takes, she still puts more trust in her own choices than other people's opinions, and rightfully so. However, many fans think that she seriously screwed up when she made this recent parenting choice.
Raising girls is a challenge for anyone, but raising twin girls with a younger sister can seem insurmountable to many people. Despite her hardship, Leah has passed her positivity and faith on to her three girls, inspiring them and empowering them any way she can. In a lot of ways, that means supporting them in whatever they want to do.
Like many girls her age, Leah's daughter Aleeah Grace is super into competitive cheerleading, and it looks like her team had an upcoming meet. As any proud mother would, Leah shared pictures of Aleeah on her big day, and while some fans thought she was adorable, others thought that Leah was sending a bad message to her little one.
All Made Up
It's not hard to notice that Aleeah is pretty dolled up for her big day, but some fans think that Leah went way over the appropriate limit with her makeup. "Wearing more makeup than your mama? Weird," wrote Instagram user @bbygirrrl_. User @nlemmer6 wrote, "Too young for that much makeup. She's very beautiful just like her mom." @haileyyy_theone wrote, "I don't think I would let my kid wear that much makeup either ?! Definitely too young to be wearing that much and that loud. It's sad that they get them started so young."
Despite the criticisms, Leah has a very loyal fanbase who were quick to spring up and defend her. "She was at a cheer competition. Most cheer competitions REQUIRE the kids to wear heavy makeup," pointed out @kattyashley. @mrs_lee1027 told Leah to "plz ignore all these hateful people commenting about how much makeup she has on. They obviously have nothing better to do in their lives then make hateful comments on your post…."
What do you think about Leah's choice? Let us know in the comments and SHARE this article!