Even though they created one of the most popular reality shows in history, it's no secret that MTV has also made some pretty big mistakes in its past.
The network has been slammed time and time again for airing controversial footage of the Teen Mom stars in some of their darkest hours. Most recently, MTV has come under fire for airing footage of Ryan Edwards driving while he was high. But is it possible that they've outdone themselves?
Now, MTV is being slammed for hiring "racists, drug addicts, and potential rapists"… by one of their former employees!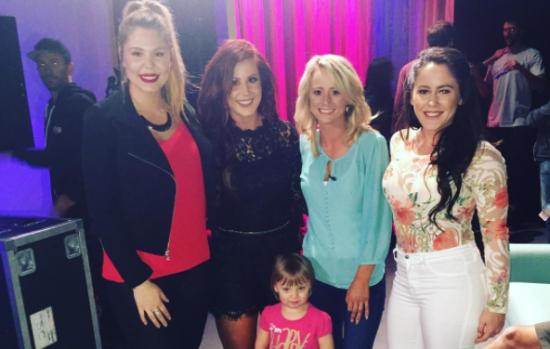 When Teen Mom first began to air on MTV, the producers saw it as a way to document what it was like to balance the struggles of being a new mother with the struggles of being a teenager. Although it started out as a docu-series, it quickly evolved into a cultural phenomenon with a huge following.
But that doesn't mean MTV has always made the right choices when it comes to the Teen Mom franchise, and one of its recent decisions is extremely controversial.
Last fall, MTV revealed a shocking decision to part ways with Teen Mom OG star Farrah Abraham. The decision came after Farrah refused to pump the breaks on her adult video career or to treat Teen Mom producers with more respect. After a tense scene between her and the producers, Farrah was fired from the show.
While this was a controversial choice for many reasons, most fans were still happy to tune in to a Farrah-free show. For the rest of the season, Teen Mom OG only focused on Amber Portwood, Catelynn Lowell, and Maci Bookout. However, MTV quickly made it clear that they will be replacing Farrah with a new cast member … and it's not going over very well.
MTV's pick to replace Farrah is controversial for several different reasons. For starters, the newest addition to the cast, Cheyenne Floyd, has never appeared in a 16 and Pregnant or Teen Mom before. Needless to say, she doesn't quite fit into the "OG" category. But also, Cheyenne is not and was not ever a teen mom, since she didn't have her first child until she was 24!
But according to some of her co-stars, Cheyenne is hiding much more than just that.
Soon after news of Cheyenne's casting leaked, fans discovered some dark parts of her history. After some inflammatory tweets surfaced, Cheyenne was accused of being racist and even murderous.