Talk about a crazy love triangle!
When Javi Marroquin first appeared on Teen Mom, he was just a Delaware boy with a crush. He and Kailyn met at a mall food court where she was working, and they went on a date to a small local diner. You can't get much more humble than that! When Javi first started dating Kailyn, he probably had no idea he would soon be the center of a huge reality star love triangle.
We all know how things with Kailyn and Javi ended. After having their son Lincoln, the two got divorced and parted on not-so-friendly terms. Then only around a year later, he started dating Kailyn's co-star, Briana DeJesus!
Javi isn't very lucky in love, as it turns out. He parted ways with Briana DeJesus, and things seemed ugly between them at first. In fact, lately fans have started to think that he and Kailyn are on the verge of getting back together.
But not so fast, Kail! Briana is speaking out about a reconciliation with Javi, and now it seems anything can happen with this crazy love triangle.
Breaking Things Off
When Briana DeJesus and Javi Marroquin first broke up, it seemed to be peaceful, if a little sad. "Javi and I are not together anymore," she revealed to Blasting News at the time. "Our future just doesn't line up. He doesn't want me to get my surgery for a breast lift, lipo, and tummy tuck (which I'm doing in two weeks) because it'll look bad on his name at work." Briana obviously went through with the surgery, as she's been sharing NSFW snaps of her post-surgery body. But Javi claimed the surgery had nothing to do with it.
"Bri is an amazing person with the biggest heart I've ever got to hold," he told Radar Online. "Everything she goes through and she's still selfless and does her best to please others. She's got a bright future and she'll make any guy feel special."
Getting Ugly
But when Javi went on Kailyn Lowry's podcast, Coffee Convos, things changed. "[Briana and I] will never get along. You allowed her to disrespect me to my face, also on camera, also and in text messages," Kailyn slammed Briana on the show. "When I said what I had to say in a nice way you defended her and not me."
"I'll say [suck] my d**k whenever I want to whoever I want and if you can not handle it….. Don't provoke me," Briana tweeted. She added, "AND DONT SIT HERE TRYNA PLAY MIND GAMES WHEN THE REAL REASON WHY WE ARE HERE IS BECAUSE OF U..JAVI."
Too Controlling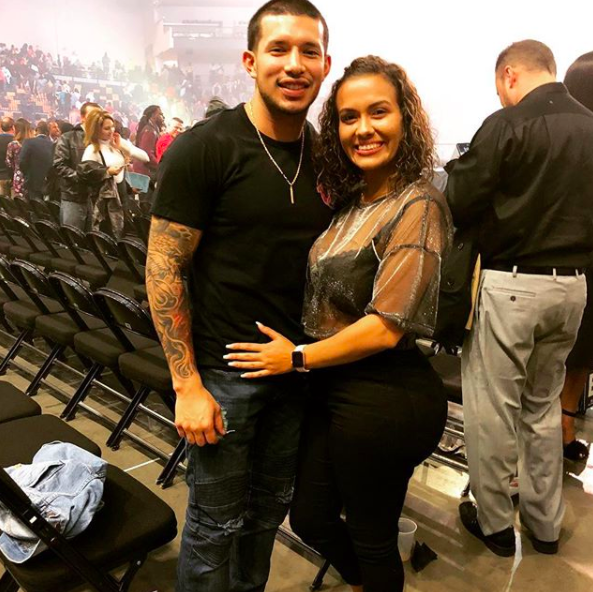 With things obviously not good between Javi and Briana, fans weren't surprised that "Kavi" seemed to be back on. In fact, Javi and Kailyn have apparently been having secret conversations about getting back together. But will Briana swoop back in at the last moment? Now she's clearing up the air.
"A lot was going on. We weren't on the same page in certain stuff. But you guys will just have to wait and watch," Bri spilled to Blasting News about their split. "Controlling situations tried to take place and I wasn't having it. And that's just what it was."