"[Jason's son] Raylan asked Meghan to be his bonus mom also and she happily said yes to us both," Jason shared in the update.
Meanwhile, Leah revealed on the last season of Teen Mom 2 that she's glad Jason is no longer in her life.
"It just wasn't right. My kids weren't feeling it anymore either. They were picking up the energy and it wasn't okay. You don't see the behind the scenes," she revealed.
She added,
"We've had a lot of disagreements lately on parenting. He gets openly angry. He gets upset and takes it out on everyone. There was always an expectation I could never meet. What I did was never enough.I could get up, cook breakfast, have all the kids ready, go watch his kid, it wasn't enough."
What do you think about this engagement news?
Cory Wharton and Taylor Selfridge Slammed for Vacation Amid Firing over Racist Comments
Even though we'd all like to take a tropical getaway right now, for many people, it simply isn't an option. Not only is the pandemic still gripping the United States, but for some people, even going outside regularly is a risk.
Apparently, this has no bearing on Cory Wharton and Taylor Selfridge. And that's not the only reason they're being vacation-shamed.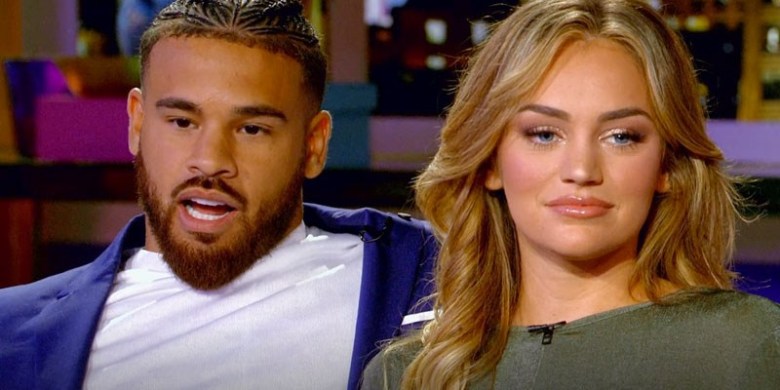 Although Cheyenne Floyd's baby daddy and ex Cory Wharton and his girlfriend Taylor Selfridge had a normal and safe pregnancy, that's when things got most complicated.
Right after they welcomed their daughter Mila, Taylor was fired from MTV!
In June, MTV announced that it is cutting ties with Teen Mom OG star Taylor Selfridge, who just gave birth to a child with Cheyenne Floyd's ex, Cory Wharton.
On Tuesday, they announced that Taylor and Cory's upcoming special, "Teen Mom OG at Home: Cory & Taylor's Baby Special," was also cancelled due to Taylor's offensive tweets and past behavior.
"MTV pulled [the special] . . . and is ending our relationship with Taylor Selfridge in light of her past racist statements on social media," an MTV spokesperson informed People Magazine.
"MTV strongly condemns systemic racism and stands with those raising their voices against injustice."