A Frightening Experience!
Even though the Teen Mom stars engage each other on social media almost nonstop, there are really only a few times every year that they meet in person. Aside from close friends like Kailyn and Leah or Amber, Maci, and Catelynn who will occasionally take trips together, the majority of the cast's lives are spent separate from their co-stars. It's no wonder that when they do meet up, tensions can run pretty high.
However, at the most recent Teen Mom 2 New Year's "Wrap Party" filming, things took an unexpected turn. Even for Teen Mom, things got legitimately scary, and now Leah is opening up. This time, it wasn't simply fightin' words that Leah and her co-stars faced off with! No, this time someone pulled a knife…

That's a wrap!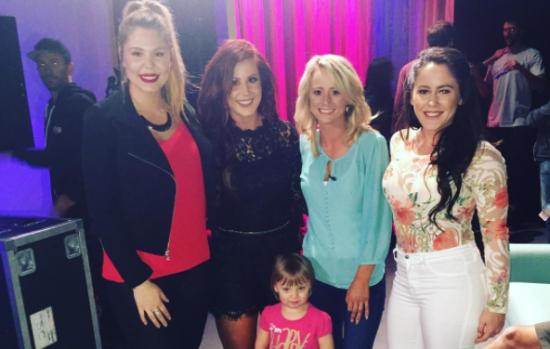 Between being parents full-time and dealing with the struggles of being a reality star, the Teen Mom cast members have a lot of steam to blow off when it comes to time for their reunions. When it came time to film the Teen Mom: That's a Wrap party and celebrate the best moments of 2017, most of the cast was looking forward to blowing off some steam and catching up. Although the special aired much of the drama, it seems that some alarming moments took place off-camera.
Dangerous Places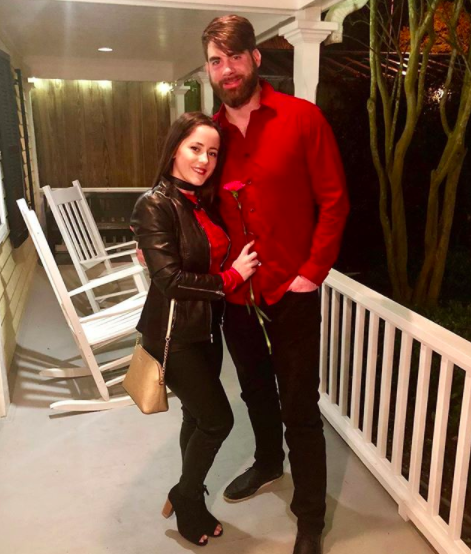 The Teen Mom cast features some of the biggest personalities in all of reality stardom. Getting them all together in one place and adding alcohol is bound to have some interesting effects. For Jenelle Evans' new husband David Eason, apparently it led to pulling out a knife.
"All of the cast was drinking and having a good time while filming this party, which will be used during an end-of-the-year clips show featuring both casts," a source told The Ashley's Reality Roundup. "David was acting too drunk and the producers noticed it."
The source went on to reveal more juicy details:
"They cut [David] off at the bar. When David found out they wouldn't serve him more alcohol he got super mad. He took out his pocketknife and started slashing the balloons with it! This took place a few feet away from where the cameras were filming, so there's a slight chance it may be captured on film … No one ever thought the day would come where they would have to check their own cast for weapons. It's gotten to the point where it's not even funny anymore. People are legit feeling unsafe."
Not Okay!
Now, Leah Messer is spilling just how unsafe she felt in the moment… and Jenelle is not happy.
"The reunion was a mess!" Leah recalled during her interview on Kailyn Lowry's podcast Coffee Convos according to The Ashley. "My friend [who went with me] was terrified. She was right there and she thought one of the producers was going to get stabbed in the face, which is not okay!"
Leah wasn't even sure why David pulled the knife in the first place. "I don't even remember if it was because they were not serving any more alcohol or…but we were there for work! I mean, you can have a few drinks socially but it's not that appropriate."