It's getting ugly!
If Teen Mom's decade-long television run has proven one thing, it's that co-parenting isn't easy. With only one of the original cast members marrying her first and only baby daddy, the majority of the girls have had to learn how to parent with someone they don't always get along with. Things only get uglier once the courts get involved.
But if there's one cast member who knows this better than anyone, it's Jenelle Evans. She seems to have been in and out of court more than any of her co-stars, battling not only her baby daddies but also her mother for custody. Now it's clear that things are getting worse between her and the father of her son Kaiser in their explosive fight.
Rising Tension
When Jenelle Evans and Nathan Griffith first met, fans were happy that she had finally found the one. Nathan seemed composed and likable, and was even respectful of her mother, Barbara. Of course, that didn't last for long! Over the years since their split, Jenelle and Nathan's battles have gotten uglier and uglier, and now things seem to be coming to a head between them.
Custody Breach?
Nathan is currently settled down with his girlfriend, Ashley Lanhardt, who has been a controversial figure in Jenelle's life from day one. But when she celebrated her birthday over the weekend, something allegedly caught Jenelle's eye. Nathan shared pictures of the celebration with their son Kaiser, but apparently Jenelle didn't see his mother, Doris Davidson, in attendance. As Doris is meant to supervise any visits Nathan has with Kaiser, this apparently got Jenelle very upset very fast.
"She texted his mom and her husband David [Eason] texted Nathan Sunday morning," a source close to Nathan revealed to Radar Online . "Nathan's mom was with Kaiser. They stay with his mom when they are in town."
"It's Sad!"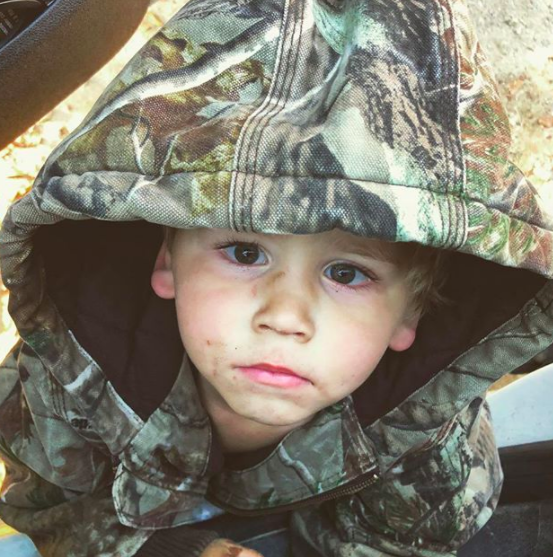 Allegedly, Jenelle demanded that she could speak with Kaiser, even though he was sleeping. "It's just sad that they were forced to wake up just so she could hear his voice because she didn't believe he was there," the source told Radar. "Where else would he be?"
They added that "Nathan and his mom always play by the rules because they know how she is," but that Jenelle's actions are "her way of controlling Nathan."