Is an announcement coming soon?
It's always big news when a member of the Teen Mom cast announces a pregnancy, especially when it's unexpected. Sometimes pregnancy announcements are followed by scandal and intrigue, and other times fans can simply be happy about another Teen Mom baby coming into the world.
Unlike some of her co-stars, Maci Bookout hasn't gained a lot of "haters" in the Teen Mom community. Her dedication to her children and willingness to fight for whatever she believes in has gained her popularity among viewers, and now it seems like there will be more of Maci's family to love. In fact, it looks like Maci may already be pregnant!
Unfortunately, a pregnancy isn't always as easy as it seems. As another McKinney baby becomes more and more likely, Maci's husband Taylor is sharing his concerns about Maci's health.

Health Condition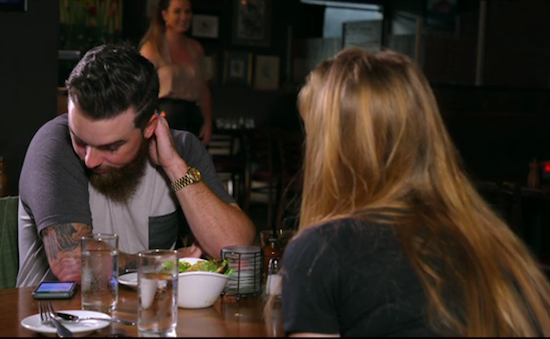 At this point, it's hard to say what Maci Bookout's plans for more children are. After all, she's bounced back and forth about her plans for having more children numerous times in the past few months alone. Recently, Maci has revealed her plans to adopt another child, but she's also considering having another child of her own.
In a recent episode, Maci has opened up about her health condition that plays a role in this decision. Maci revealed she suffers from Polycystic Ovarian Syndrome, which is a frustrating and often painful condition that millions of women suffer from. In the sneak peek of next week's episode, her husband Taylor McKinney brought it up.
Serious Concerns
"How did the doctor's appointment go?" Taylor asked. "The PCOS thing kind of scares me." Maci asks, "Why?"
"I would love more children," Taylor spills. "But the thought of something happening to you or the child is kind of scary, you know what I mean?"
"I don't think [pregnancy] is a higher risk because I have PCOS," Maci explained. "It's just conceiving that can be the issue." Maci added that she's still unsure about her decision to biologically mother more children. "That's 100% still up in the air," she confided in her husband. "I don't want to say I don't want to because I'm bitter or scared. But I also don't want to say I do want to for the wrong reasons. I want it to be its own decision… like its own thought for the right reasons."
Adoption Option
"I would say that if some day we decide we want to do something biologically, I still want the adoption option open," she added.
"Still trying to control the chaos we live in now. That's all it is, controlled chaos, like a circus…" added Taylor. "At any time, one of these animals could snap and kill us all!"
This Teen Mom clip was filmed several months ago, meaning it's not impossible that Maci is currently pregnant. Many fans believe just that! In a post Maci shared advertising her new "Things That Matter" shirts with Taylor, some fans thought they saw a baby bump. Many fans voiced their questions to Maci herself!