Creepy!
Teen Mom would be a completely different show if it took place twenty years ago as the internet is inevitably going to play a huge role in what happens on the show and in the cast members' lives. The stars use social media to break huge news like divorces and pregnancies, not to mention all of the times that they get into massive feuds over Twitter.
Even though some friendships end on social media, sometimes relationships even begin there. Amber Portwood met her current boyfriend Andrew Glennon on Twitter, and her notorious ex Matt Baier as well. Even though Twitter flirting led to serious relationships fro Amber, the same can't be said for Farrah Abraham.
Many fans wonder what it is Farrah has against her mother's new husband, David Merz. Farrah has gotten in numerous fights with David and even nearly refused to go to Debra's wedding because she disapproved of him. Sure, David is uncomfortable, but what was it that Farrah hated so much?
Now, it's becoming clear, and it's skeevier than most people previously imagined.
'Fraid So!
When Farrah Abraham showed up for her mother Debra's somewhat bizarre wedding, it was a huge surprise to fans… and maybe even a surprise to Debra! Previously, Farrah adamantly insisted that she would not be in attendance, as she didn't approve of the man Debra was marrying. So why does Farrah have it out for David so bad?
Many fans were suspicious about David's behavior, and one fan took it to a source they knew wouldn't mince words: Farrah's ex, Simon Saran. According to Inquisitr, when the fan asked if David "settled" for Debra after hitting on Farrah explaining Debra's "bitter" attitude, Simon replied, "I'm afraid so."
Consider the Source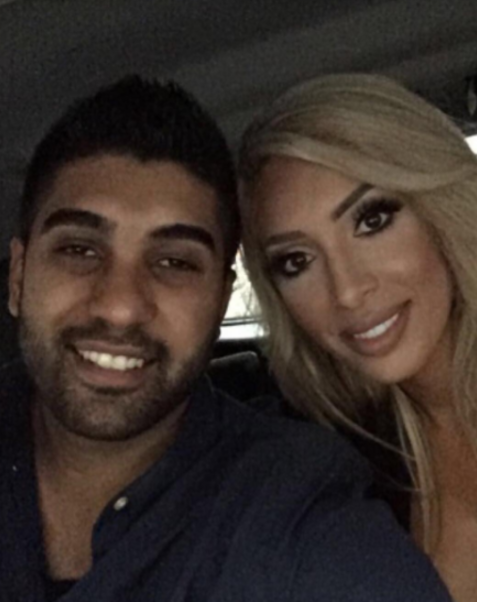 "Allegedly David initially attempted to establish a relationship with Farrah," elaborated Reddit user NotAQuiltnB. "When she (allegedly) rejected him he turned to Dabra and hooked up with her. Thus the intensity of the morph into my daughter routine ramped into high gear."
However, not all fans were convinced that Simon was telling the truth. "Oh Simon lol. I trust him almost as much as I trust Farrah or Deb (which is not at all)," wrote user KristySueWho. U
ser realityno agreed, "Right? The story felt fishy because it was so similar to the Matt story. I'm going to continue to believe it's hooey until I see proof. Simon, Farrah, Deb, (even Michael) aren't to be believed. I need some screenshots of some tweets!"
Many fans would think that David is a step down from Debra's first husband (and Farrah's father) Michael, but Debra's recent memoir implies otherwise.
Cheating Addict?
"The big problem in our relationship was that Michael felt disconnected from me because I refused to take illegal drugs that he enjoyed taking," Debra wrotes. On top of that, Michael seemed to be stepping out on her. "I demanded fidelity in our relationship. Michael could no longer deal with either one of these positions, which I hold dear to my heart."