Even though we'd all like to take a tropical getaway right now, for many people, it simply isn't an option. Not only is the pandemic still gripping the United States, but for some people, even going outside regularly is a risk.
Apparently, this has no bearing on Cory Wharton and Taylor Selfridge. And that's not the only reason they're being vacation-shamed.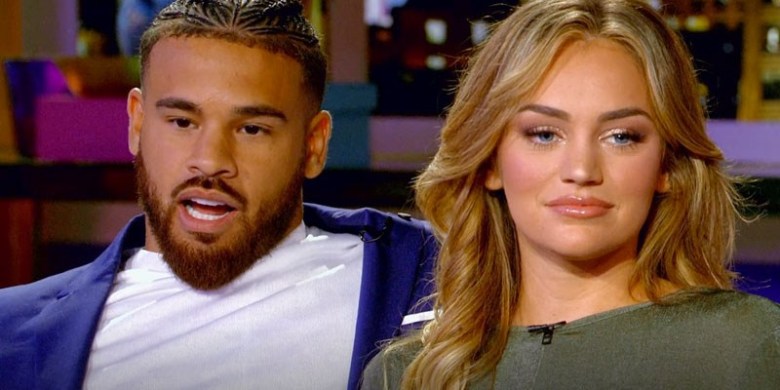 Although Cheyenne Floyd's baby daddy and ex Cory Wharton and his girlfriend Taylor Selfridge had a normal and safe pregnancy, that's when things got most complicated.
Right after they welcomed their daughter Mila, Taylor was fired from MTV!
In June, MTV announced that it is cutting ties with Teen Mom OG star Taylor Selfridge, who just gave birth to a child with Cheyenne Floyd's ex, Cory Wharton.
On Tuesday, they announced that Taylor and Cory's upcoming special, "Teen Mom OG at Home: Cory & Taylor's Baby Special," was also cancelled due to Taylor's offensive tweets and past behavior.
"MTV pulled [the special] . . . and is ending our relationship with Taylor Selfridge in light of her past racist statements on social media," an MTV spokesperson informed People Magazine.
"MTV strongly condemns systemic racism and stands with those raising their voices against injustice."
As for the racism in question, Taylor has a pretty lengthy track record that has been coming to light since she first appeared on Teen Mom.
According to The Blast, Taylor's racist tweets include "We have to greet everyone at work but sometimes I won't greet the Black people because they scare me," and "My uncle is dating an Asian. Aunt Ping please make me sushi."
According to an AfterBuzz TV host, Taylor also "has had a black roommate in the past and told her that she owned her."
She also tweeted, "Black p*ssy is probably really scary," as well as "Father's day: the most confusing day in the ghetto."
She also referred to herself in a selfie as a "hood n*gga."
Now, the two are getting away from it all with a vacation to Mexico – but fans aren't having it.