Since Catelynn and Tyler suffered tragedy on the most recent season of Teen Mom OG, fans have worried about the star, who has publicly struggled with depression. Now, is she back in rehab?
Catelynn Lowell has been public about her struggles with her mental health, but fans were hoping that she was finally on the mend. Recently though, there have been guesses and rumors that Catelynn has checked back into rehab for the fourth time. Fans have reason to be concerned about Catelynn. She and her husband Tyler Baltierra have a lot going on right now!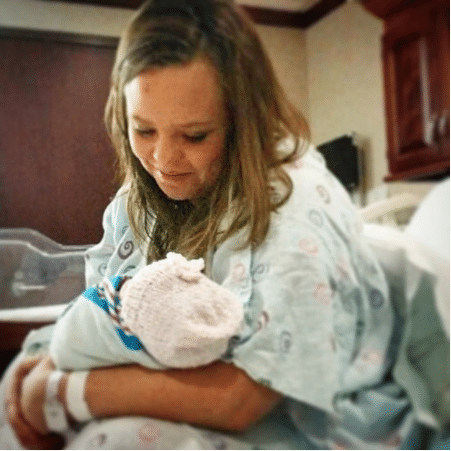 Earlier this month, Catelynn revealed that she visited the hospital at 3 in the morning! "Fell down steps been here for hours… so much pain," she wrote on Snapchat. She later updated with an image of her foot bandaged up, writing, "I'm a gimp for awhile [sic]."
It looks like Catelynn and Tyler will be facing another difficulty as Catelynn continues to heal from this injury. But then, there's the legal troubles.
Tyler was sued by Burtchville Township in December, Radar Online reported. "After initially performing any work without permits, the Township discovered work was being performed and provided notice that permits must be obtained for the construction on the property," the court papers read.
Tyler had applied for a building permit earlier that year, but failed to pay the $584 due for the application and permit. The plaintiff also sued Tyler on claims that he did more work on the home than the building permit application described.