Javi Marroquin has just announced he's going to be a father again, and (some) fans couldn't be more excited for him. But his baby mama probably won't be happy if it turns out Briana DeJesus is pregnant with his second child!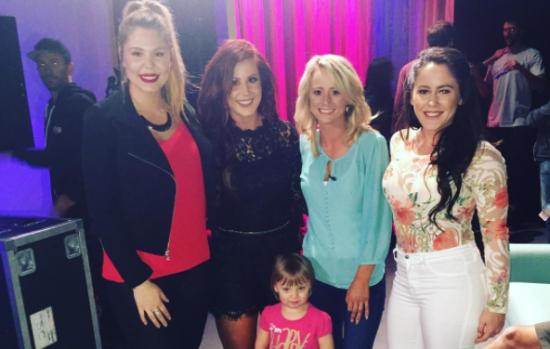 The Teen Mom cast is a diverse representation of what it looks like to be an American woman in your mid-20's. They've struggled with bad marriages, financial problems, getting an education, and other difficulties that makes it easy for their massive fanbase to relate. But at the end of the day, they all have one very important thing in common: they were all teen moms.
Be sure to keep reading to watch a deleted scene from Teen Mom 2!
It's true that the show has changed its focus a great deal in recent years, and although it was at one point only about motherhood and struggling with baby daddy drama, now it focuses more on relationships, parenting, and even self love and self respect. But the show will always revolve around the cast's status of being young mothers and how that has impacted their lives.
For this reason, we've seen unexpected pregnancies play out in practically every way possible. From choosing adoption to having abortions to raising their children against all odds, the cast members have gone down several different roads to ensure they're making the right choices for themselves and their children.