We can't wait to meet him!
It's hard to believe that Amber Portwood's second child will be here in only a few months. In fact, for many fans, it still hasn't even sunken in that she's pregnant at all! Amber seems to be committed to doing things entirely different this time around. This time, she's much more financially stable, and has more experience to know what she's doing.
We can't wait to meet Amber's little one, but it will be at least a few more months before Amber gives birth. In the meantime, there are still ways we can get to know Amber's baby, like finding out the name that she chose.
Now, Amber is confirming the name she picked out, and it's just making waiting even more difficult!

Baby No. 2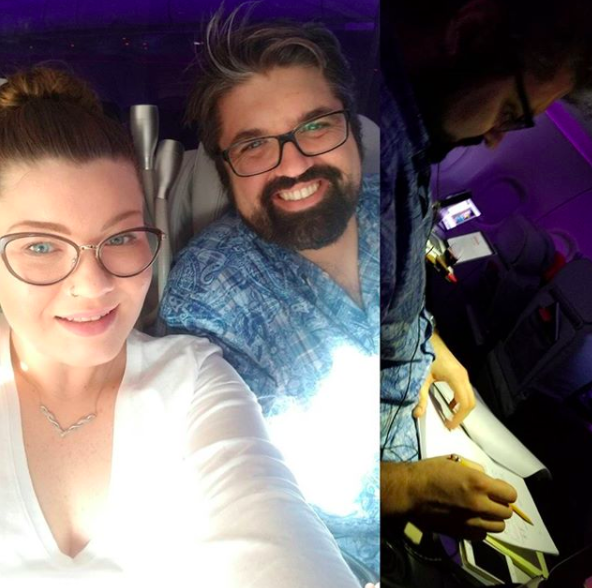 Even though Amber Portwood and Andrew Glennon had a pretty ugly fight about whether to find out their baby's gender, they eventually decided to find out. Now fans know that Amber will soon be welcoming a baby boy into the world, and it's obvious Amber's second pregnancy will be different from her first in practically every way. And she's finally revealing even more details about her new baby!
Baby James
Amber has hinted at her name choice in the past, but now she's officially confirming it. One fan asked on Twitter, "Amber I've been dying to know, have you picked out a name for the baby?" Amber quickly responded: "His name is going to be James Andrew Glennon!"
But Amber didn't just pick this name randomly. Clearly, his middle name will be in honor of his father, Andrew Glennon. His first name will be in honor of Andrew's father, James Glennon, who died from a blood clot after a surgery in 2006 after a successful career in film.
Healthy Relationships
Amber's choice is getting a lot of praise from fans who think it is a classic, traditional name. But there are some who find it alarming that her son's first, middle, and last name will be coming from her boyfriend. "I don't like it that she's triply naming the baby after Andrew," wrote reddit user lucillebluth1213. "James was Andrew's deceased father's name. First, middle, and last name come from Andrew. I don't think it's a great idea for her to give the baby Andrew's last name, because they've been together for like five minutes." They added, "What about her family? What about her dead dad?"
In the meantime, Amber continues to report that things between her and her baby daddy are going great, and that she's optimistic for the baby's arrival. "I just want a healthy baby. I want everybody — me, [Gary Shirley], [his wife] Kristina, Andrew — to blend together and stop the back-and-forth," Amber told Us Magazine. "I have a really calm, chill life and I'm happy for the first time, genuinely." She added, "I've had people come up and tell me that it's so much easier [to have a boy], and then I have people tell me it's harder. So, I guess I have to find out for myself."